ENP2019 Workshop 11-13 July 2019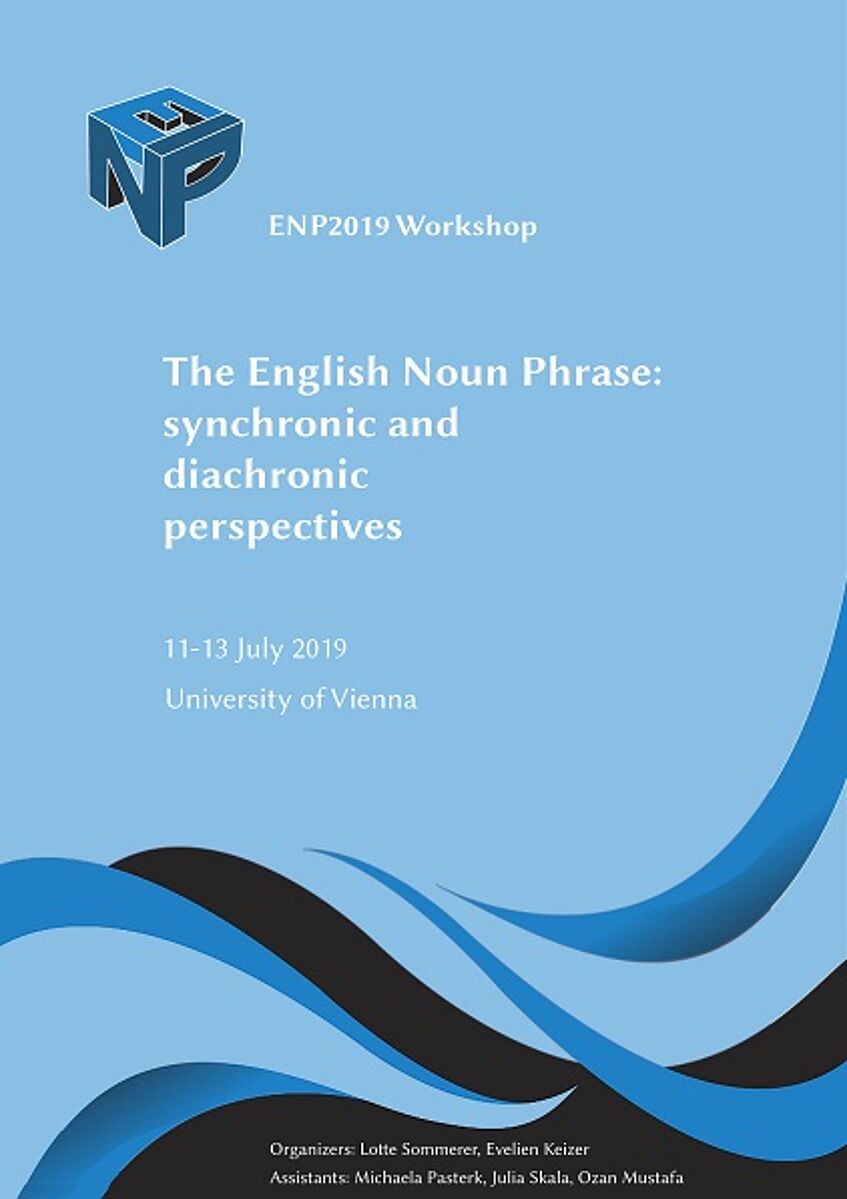 ENP2019 Workshop 11-13 July 2019
The Workshop on the English Noun Phrase (ENP2019) will be held on 11-13 July 2019 at the Department of English Studies of Vienna University.
The aim of the workshop is to bring together linguists currently working on the English noun phrase. The focus of the workshop will be broad; contributions from both a synchronic and diachronic perspective are invited. However, we are particularly interested in contributions taking a functional-cognitive approach, offering qualitative as well as quantitative analyses of naturally occurring language data.
To see the full Call for Papers, click here.
Invited speakers:
Organizing team: