Venue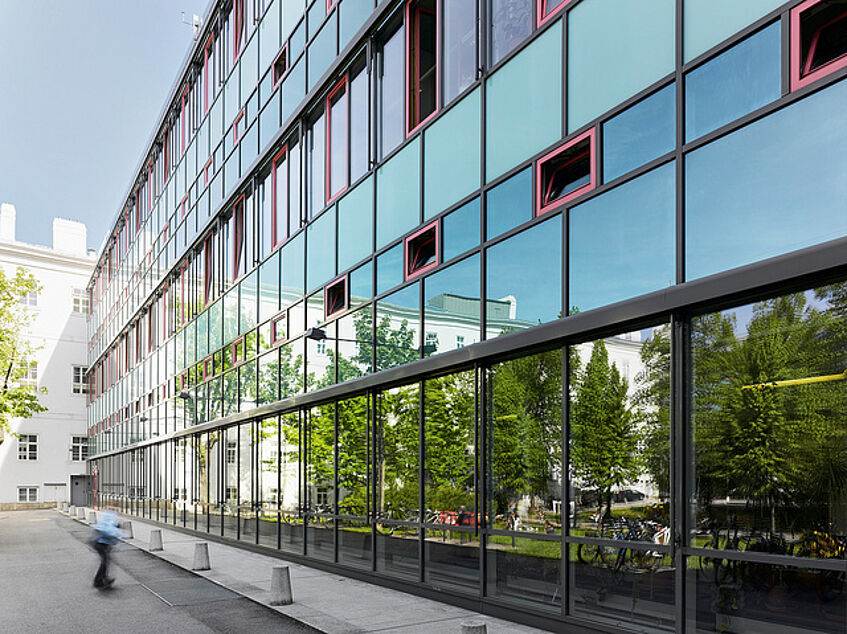 Venue
The Campus of the University of Vienna is a very special place for several reasons: on the one hand there is its history as the former General Hospital, and on the other hand there are its special architecture and its unique location.
As a part of the University of Vienna the Campus unites more than fifteen departments of the Faculty of Historical and Cultural Studies and the Faculty of Philological and Cultural Studies. It is not only where students and researchers work, but here they also exchange knowledge. It is a centre for business and entertaiment, for culture and art in an historical setting. Furthermore, it is a special venue for congresses, an important meeting point for students and researchers from all over the world and you will also find many Viennese visiting the local shops and restaurants or the various events taking place there.
How to get here
The venue of the workshop will be the Campus of the University of Vienna, Spitalgasse 2, Hof 2 and Hof 8, A-1090 Wien (Vienna), Austria. The nearest street entrance to the English Department is Garnisongasse 13.
From the U2 underground (purple line), station Schottentor: You can either walk to Garnisongasse (10 min.), or take a tram (37, 38, 40, 41, 42) to Schwarzspanierstraße (1 stop) and walk (5 min.) (see map on the right).
From the U6 underground (brown line), station Währinger Straße-Volksoper:Take the 40, 41, or 42 tram (direction Schottentor) to Schwarzspanierstraße (3rdstop) and walk (5 min.).
Technical details
The lecture room is equipped with a PC, a projector and an audio system. You can use your own laptop, but copying your presentation to the pre-installed PC might be a more reliable option.
Installed software: Windows 7, Office 2010+, VLC 2.1.0+, Adobe Reader
Projector connection: VGA (if using a Mac, please make sure to bring an appropriate adapter with you)
Audio-system connection: 3.5mm stereo plug
WiFi will be available in all lecture rooms (vouchers will be distributed; alternatively you can use your eduroam account).
Handouts
If you are planning to distribute handouts, please keep in mind that we expect up to 30 participants.
Handouts can be printed at a copy shop, which is located in walking distance to the conference venue. See www.copystudio.net.
Alternatively, you can print and copy handouts at the university copy shop Facultas, which is located in Courtyard/Hof 1 at the university campus. See www.facultas.at/standorte/wien/campus.